A new month, the unofficial beginning of a new season begs for new plans.
I've been thinking about how I used to love to organizer my life with a appointment book or day planner. For whatever reason I stopped writing down everything that I needed to do. Probably because smart phones were invented therefore it became easier to have everything in my phone. My phone is ALWAYS with me.
But I'm a list girl at heart (raise your hand if you create shopping list for EVERYTHING then never refer back to them ). I really feel that forcing myself to sit and write things out will *hopefully* cause me to be more organized.
Years ago when I first had a agendas from At A Glance. I went through the Daily Planner, A Week on Two Page Planner, and a A Month on Two Planner. All of the At A Glance planners were the ones with a spiral spine that could be slipped into a cover.
I would use a pocket size…similar to the pic below.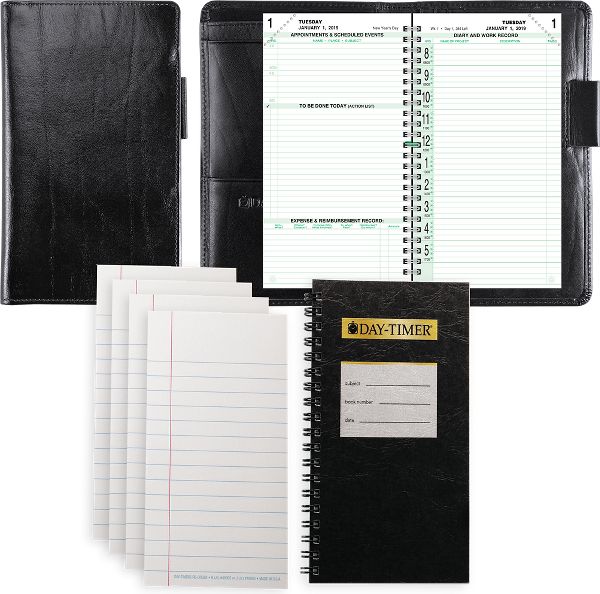 Once I got tired of the spiral notebook agenda style I moved on to Filofax. My love affair with Filofax was short lived due to the invention of smartphones. I liked the ability to customize because of the ring binder style. I could swap out one section for another. So if I wanted more notepad paper versus a detailed To Do List I was free to.
Below is a link of the style of Filofax I had.
Filofax-Saffiano Fluoro Personal Organizer
I don't remember having any complaints of the Filofax other than the cost…but that can't be complaint because the planner that I have been coveting is…
There is no reason why I need an LV Agenda other than I recently got an Monogram Neverfull MM (post on how I got that baby later on 😉 ) and I want to keep a consistent Diva theme going. 😉
The LV Agendas come in 4 sizes, PM (is a good palm size), MM (is similar to Filofax personal size ), GM(larger than personal smaller than desk size), and Desk (is largest of all and is mostly used as a duh desk organizer)
Since I will be slowly getting back in planning I don't know how smart it would be to get a LV Agenda. Who knows if I will actually use it?
But after the countless YouTube videos that I have watched and all the Etsy planner accessory shops I have bookmarked it is hard to say no. Plus it will look so cute in my bag.
I can buy the agenda pre-loved OR I can go for it all and buy brand new ( Fiancé Continue reading →